We are pleased to announce that going forward, our partners at OCI Group will post a detailed Johannesburg report to TIP.
You may have seen OCI Group's reports on Canadian and American listed companies. Now, they will also be covering key companies traded on the South African market.
Following a similar format, the OCI Johannesburg reports will include:
Detailed descriptions
Trending charts
Current and average prices
Comparative symbols
Exclusive growth data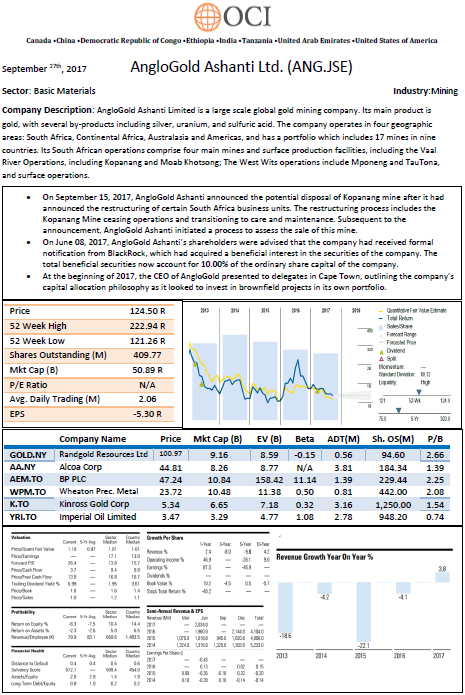 If you trade this lucrative market, remember to read the reports on TIP. As well, be sure to download 6 new reports prepared by OCI:
Anchor Corp
Anglogold Ashanti
Aveng Ltd.
Old Mutual
Richemont
Sasol
About OCI
OCI is a corporate advisory firm focused on cross-border transactions, including mergers, acquisitions, and financings for companies internationally.
With 11 offices worldwide, including 3 in China, 2 in the Middle East, 3 in Africa, and 3 in North America, and with 110 Investment Banking professionals, OCI works with both buy and sell mandates, as well as companies and funds that can avail of North American and Asian Capital Markets through IPOs and financings.
This may include investment entities who acquire positions in companies abroad. Overall, OCI works with their local teams in each region, as well as local stakeholders and market participants to identify and work with the best possible clients for IPO or M&A work.
Tell your traders to read the OCI Johannesburg report on TIP and trade with confidence.
If you have any questions or comments, please create a mojo.